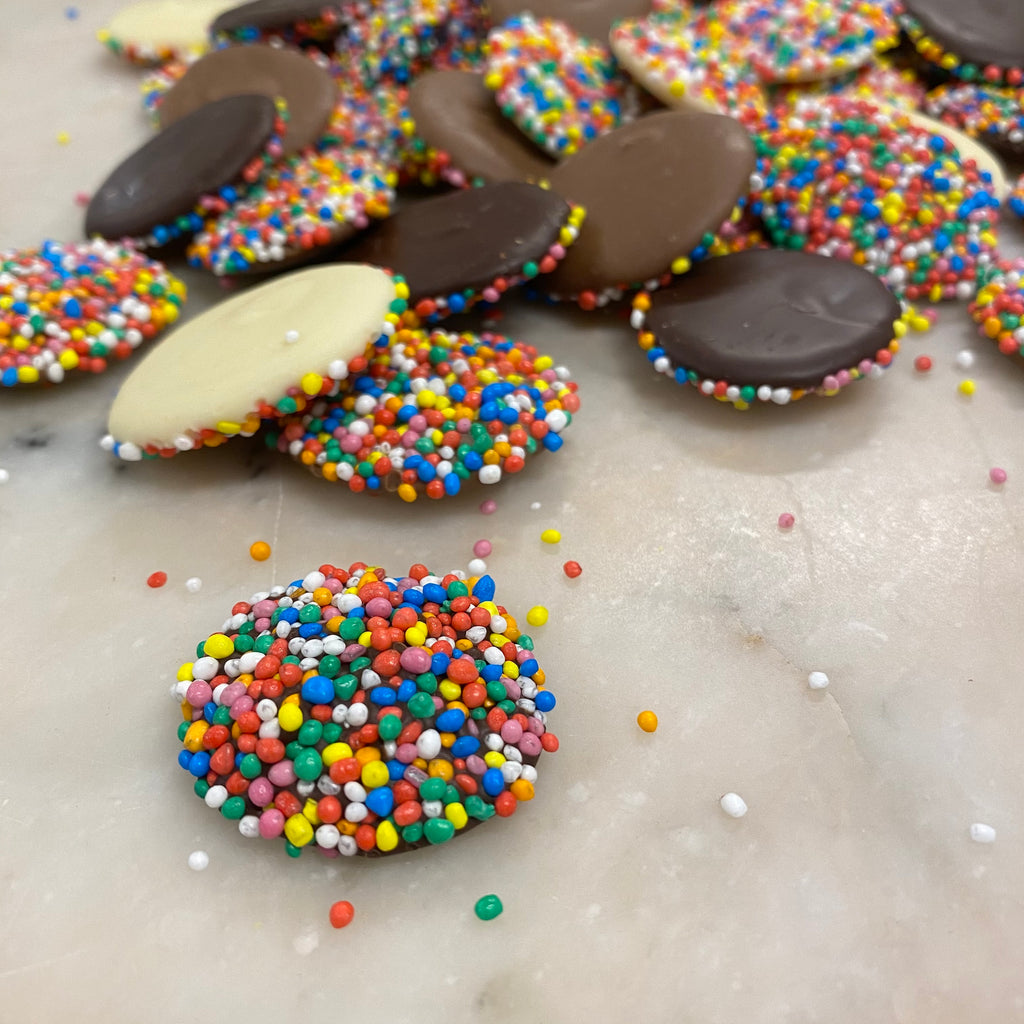 Ingredients
500g Hundreds and Thousands Sprinkles
Equipment
1x Disposable Piping Bag
1x Baking tray
1x Bowl
1x Spatula
Method
1. Pour the sprinkles into a baking tray. You will need enough to be able to cover the base of the tray by 1cm.
2. Temper your chocolate and pour it into the piping bag. 
3. Snip the end of the piping bag to create a small opening and pipe chocolate discs into the sprinkles leaving a few centimeters between each disc. 
4. Once the tray is filled, tap lightly on the bench a couple times to even out the texture of the chocolate's surface.
5. Place in the fridge to set for 5-10 minutes.
6. Once set, you can freely scoop them out of the tray and repeat the process.
Tips
Make your chocolate discs approximately 4-5cm round.
Pinch the open end of the piping bag between piping discs to control the flow of chocolate.
To keep your freckles fresh, store in an air-tight container in a cool, dry place for up to 6 months.
Tempering Tips in our blog post here.