An Interview with our Founder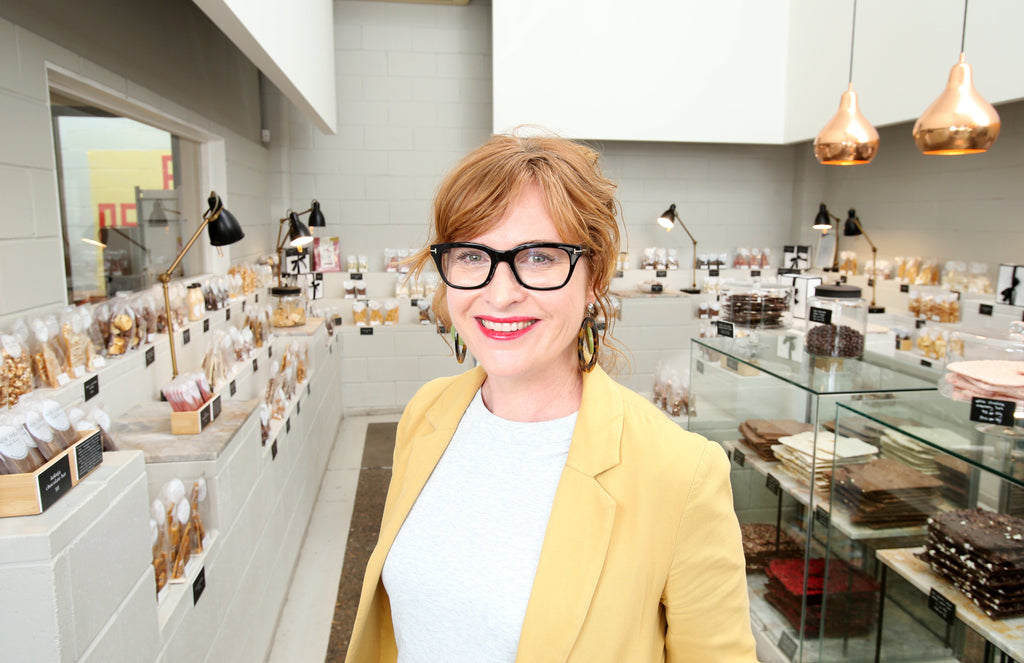 We interviewed our Founder, Jodie Neilson, to discover what her favourite New Farm Confectionery product is and why. 
1. What is your favourite New Farm Confectionery product to make?
I love making marshmallows!
2. Why?
They are simply so much fun to make and the process is just like magic. One of the reasons I love working with sugar is that if you just change one or two small things it creates something completely different each time. 
3. What part of the process do you enjoy the most?
For marshmallow by adding gelatine to the sugar syrup and whipping it, it changes it from a sugar syrup into an amazing product. 
4. Why? What is the outcome?
Wonderfully the outcome of making marshmallow is that you end up with a beautiful, delicious cloud of softness. It makes me smile every time. 
5. What is your favourite New Farm Confectionery product to eat?
Currently my favourite product to buy is the Milk Chocolate coated Freeze Dried Strawberries. These are so delicious I just can't stop eating them.
6. Why?
This one is my favourite because it is the newest product that we make. It seems to be that each time we develop a product that it instantly becomes my favourite. I have such a great job! 
7. What do you like to pair it with?
I'd pair this one with the Milk Chocolate coated Passionfruit Macadamias that we make. The fruity combo is wonderful.