Chocolate Workshop Brisbane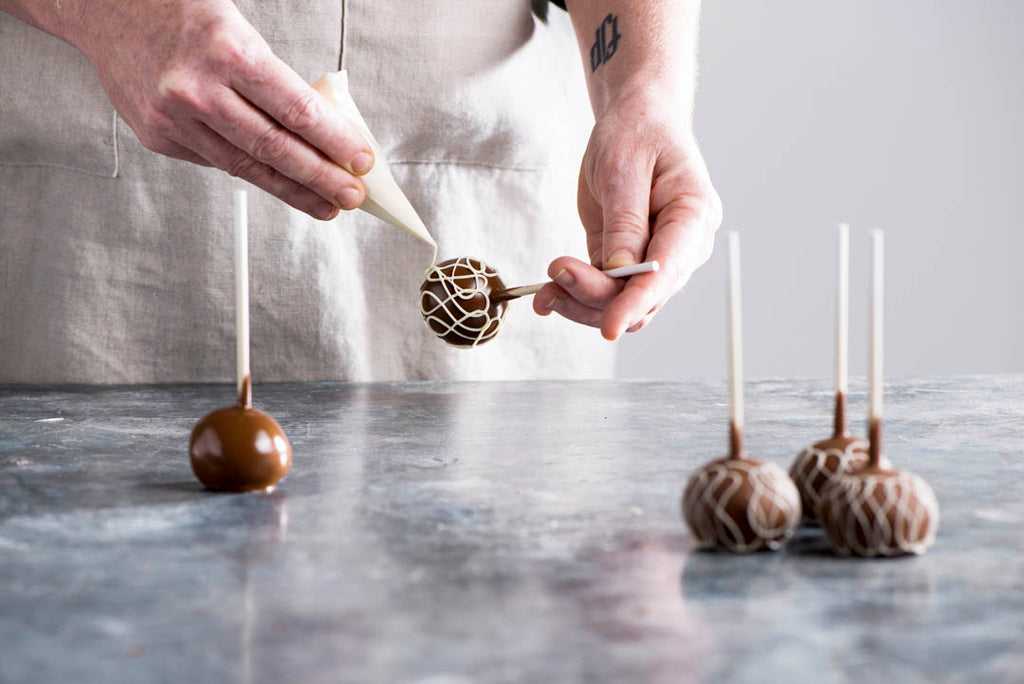 Chocolate Workshop Brisbane
At New Farm Confectionery, we have brought the concept of paint and sip to a whole new level with our selection of Chocolate Workshops right in the heart of Brisbane. Imagine: sharing a glass of sparkling wine around a table with old (or new) friends, paint brush in hand; except, instead of paint on the brush, there is coloured cocoa butter, and instead of a canvas, you're painting on delicious handcrafted chocolate. Art that you can eat. What more could you ask for, really?
If you're looking for a way to express your inner artist through your love of sweets, join us at our flagship store in Newstead. One of the most talented chefs in Brisbane, Dawn, will run you through the process, and whether you're a connoisseur or just starting out, we can promise that you will walk away from our chocolate workshops feeling like a master in the art of making sweets.
Chocolate and Confectionery Masterclasses Brisbane
Chocolate obsessed and looking for a little bit extra? Our Chocolate and Confectionery Masterclasses might be a better fit for you. There are four (4) masterclasses to choose from, Chocolate masterclass, Honeycomb + Brittle Masterclass, Marshmallow Masterclass or Caramels Masterclass. While you get your hands dirty creating mountains of delicious treats for you to self indulge or share with your family and friends, learn everything there is to know about chocolate, how to make the perfect brittle or how to turn just three ingredients into the most delicious chewy, crunchy or oozy caramel. 
Private Chocolate Classes Brisbane
We welcome private chocolate class booking also. Whether it be a friend's birthday or work Christmas party, we have you sorted.
For more information on what to expect at our chocolate making classes, chocolate masterclass or private events, visit our workshops page here.