Christmas at New Farm Confectionery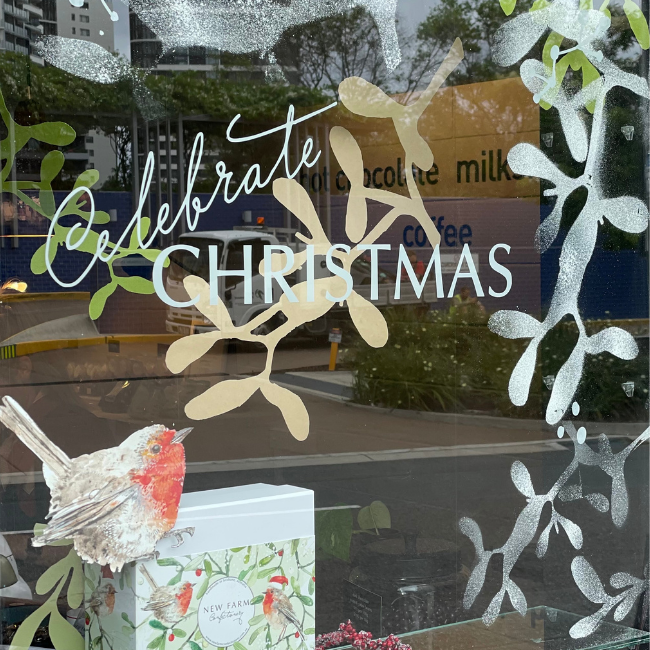 Christmas at New Farm Confectionery is one of our busiest times of the year and the best time to sneak a peek through our retail window. Watch as our team handcrafts all of those decadent treats you have come to know and love. You will be greeted with scenes of mounds of freshly made honeycomb being broken by hand, whipping of fluffy soft marshmallow and kilos of couverture chocolate being poured into our tempering machines. We like to think of ourselves here at New Farm Confectionery as Santa's chocolate making elves.
One of our special Christmas products began way back in January 2021. Yes you read that correctly. In January our chefs started the long process of preparing our limited edition brandied cherries. We selected the most lusciously plump cherries and started the year long process of soaking them in delicious brandy. Then in the last few weeks we've dipped these boozy cherries in delicious Belgian chocolate. Such a deliciously moreish addition to our Christmas gift range. These are going to fly out the door. 
Preparation of our gift boxes and limited edition chocolate bars then begin as early as October and the team continue handcrafting all the delicious treats until we closes on Christmas eve.
Every year we work closely with an Australian artist to create beautiful one-off gift bands which are then wrapped around our gift boxes. Check out our gorgeous illustration this year by the very talented Sheryl Cole. 
We would like to thank you for your continued support in 2021 and we look forward to providing you with even more deliciousness in 2022. 
From the team at New Farm Confectionery, we want to wish you and your family a wonderful Christmas and a prosperous New Year.