New Farm Confectionery Can Deliver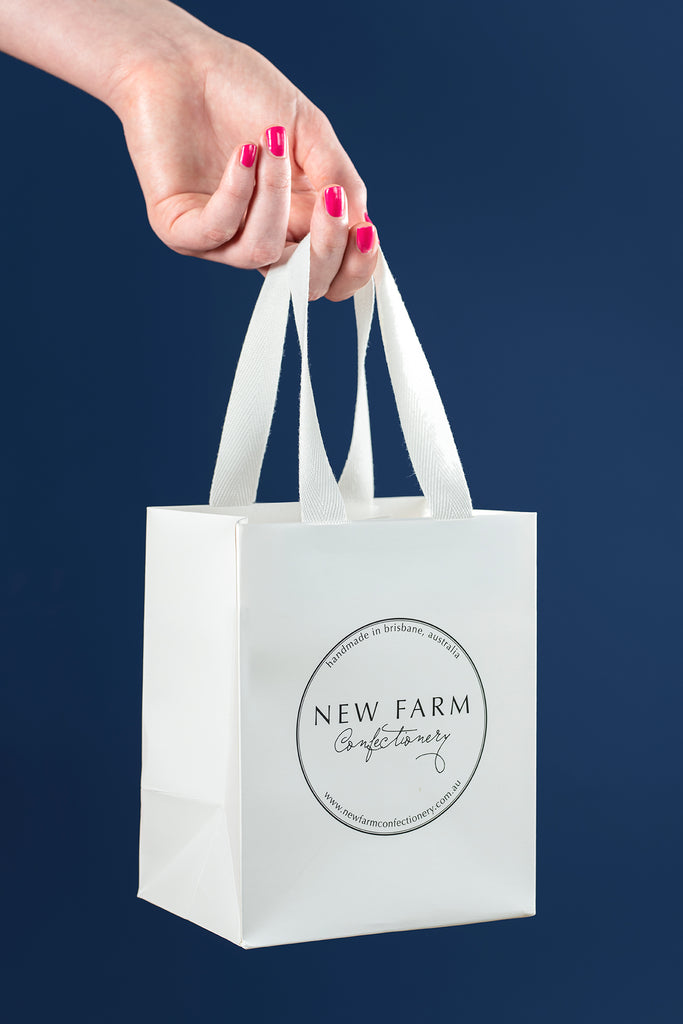 Chocolate Delivery Australia
At New Farm Confectionery, we offer chocolate delivery Australia wide, which means that you can have our mouth-watering confectionery delivered directly to your doorstep. Perhaps it's Mother's Day and you want to spoil your mum from afar, or you've paid us a visit and now you can't stop day-dreaming about our delicious chocolate-coated honeycomb or our heavenly rocky-road - we've got you covered. 
Chocolate Delivery Brisbane
If you live within a 10km radius of our Newstead Flagship Store, our friendly staff will have your chocolate and confectionery hand-delivered within a matter of hours. This option is available from Monday to Friday for all orders over $25 placed by 9am. Same day chocolate delivery, what more could you ask for?
Packing your Chocolate for Delivery
If you live in other areas of Australia, all orders are dispatched via courier, and you should be united with your bounty of delicious chocolate treats in just a day or two. We know what you must be thinking.....How can we possibly maintain the quality of our chocolate if it's having to travel across the country? Not to worry. Our dedicated dispatch team uses premium packaging products to prepare your order for transport and to help ensure it arrives to you in perfect condition. We also don't dispatch on Thursdays or Fridays to avoid the risk of the chocolate melting in a courier's warehouse over the weekend. Additionally, we use insulated Bubble Wrap and Cold Gel packs to keep your products chilled during transport and ensure your chocolate is delivered intact, no matter how far you are. 
So, whether it be strictly business, a gift for your friends and family, or an act of self-love, New Farm Confectionery can deliver chocolate Australia wide. For more information or to request a specific date for delivery, please email us at info@newfarmconfectionery.com.au. 
We look forward to hearing from you!