Valhrona at New Farm Confectionery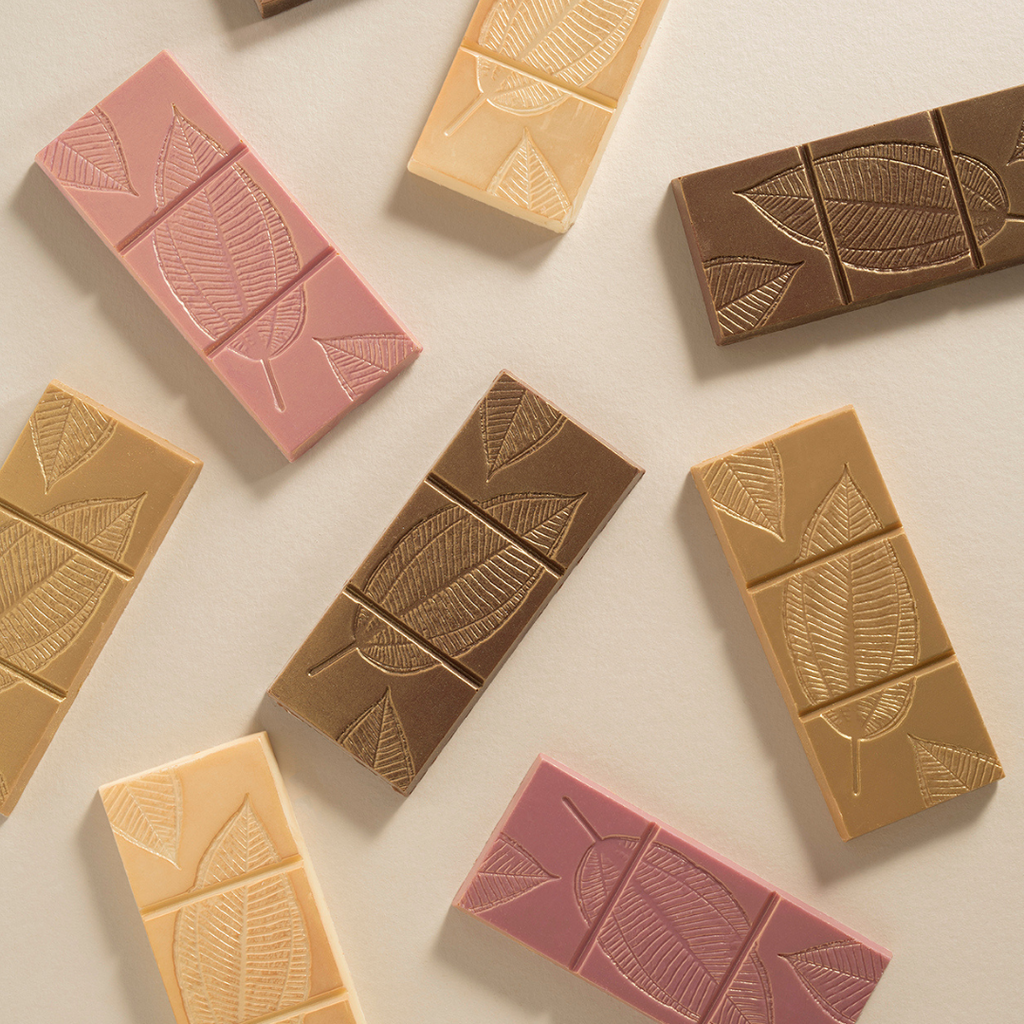 At New Farm Confectionery we live and breathe chocolate and confectionery and if you look very closely, you will be able to find some very special chocolate bars made from the wonderful Valhrona chocolate.
Founded in 1922 by French Pastry Chef, Alberic Guironnet, Valhrona is a French premium chocolate manufacturer producing some of the world's finest couverture chocolates. Valhrona's ethical commitments to the future of our environment, their employees, producers and customers is a credit to the company. In more recent times Valhrona has pledged to cut its environmental impact in half by 2025, with gas emissions, waste production, and energy and water consumption on industrial sites already reduced considerably. 
Valhrona is by far one of our favourite brands of chocolate with our range of chocolate bars being made using only the best Valhrona chocolate. 
Whether you like the caramel flavours of our Dulcey bar, the sweet yet intense milk chocolate Bahibe bar or simply prefer the pure intensity of cocoa with a 70% Guanaja bar, there is something for everybody. Valhrona also has an 'inspirational' range available! They source fruit and nuts, combine them with cocoa butter, lecithin and sugar to create a beautifully made dairy and gluten free range. 
Be sure to come in store and try some of the finest chocolate products from around the world, they never fail to impress!