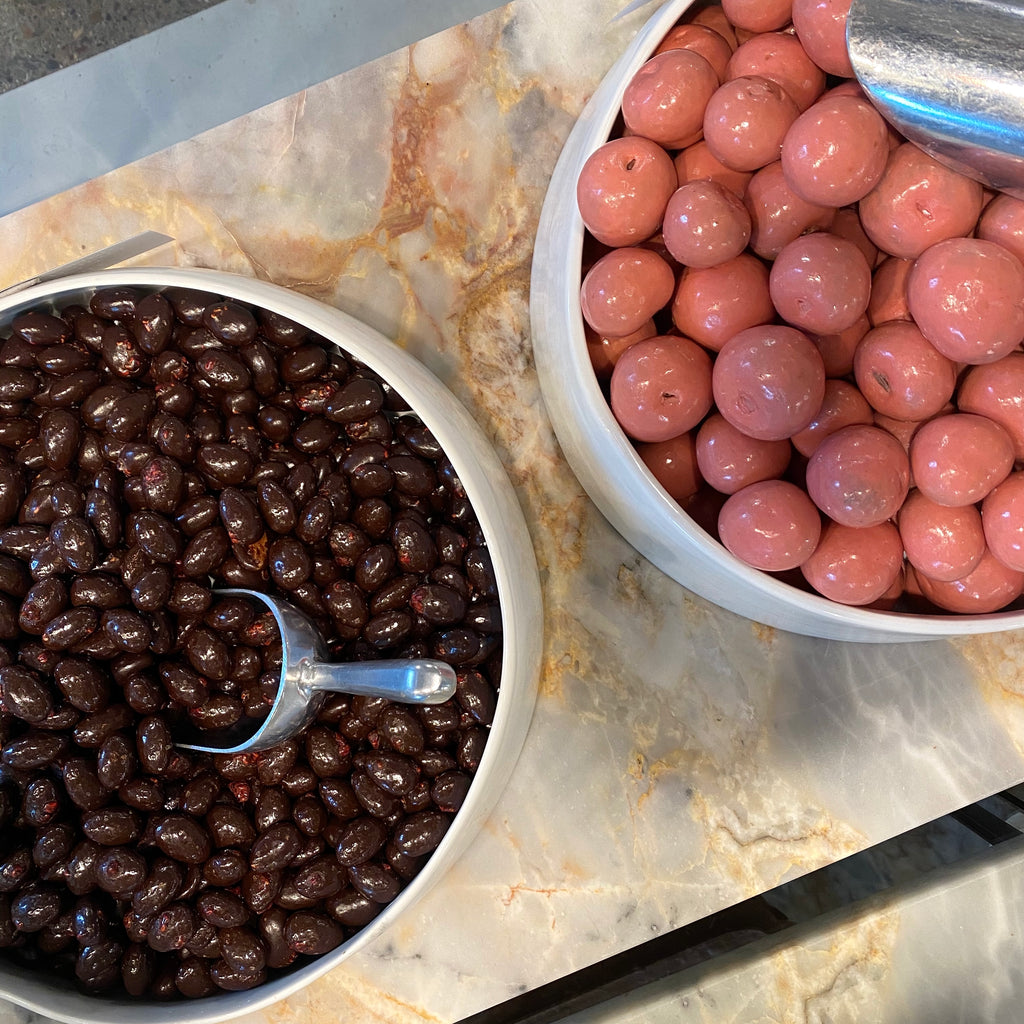 Whether you are new or a long term committed customer at New Farm Confectionery, you have most likely tried our Dark Chocolate Raspberry bark. On each piece there is a bountiful amount of freeze dried raspberry crumble and this delicious and vibrant product comes from none other than Berry Fresh.
Berry Fresh is an Australian family owned business, with the most incredible freeze dried products that Australia has to offer. We love partnering with this brand as they deliver high quality ingredients that we can use across a multitude of products. Our relationship with different suppliers is so unbelievably important, especially when we are a rapidly growing business.
Berry Fresh is unparalleled in their field, with their range continuously growing, which in term gives us a great opportunity to expand our product range and experiment with new and interesting flavours. We have been able to create a wonderful relationship with the company and on a more personal level with the amazing owner Jimmy.
We have a large range of New Farm Confectionery products that are handcrafted using Berry Fresh products. A personal favourite is our Milk Chocolate coated Strawberries. Locally grown on the Berry Fresh Farms in the Yarra Valley and the Sunshine Coast, their strawberries are incredibly fresh and full of flavour. When you bite into the New Farm Confectionery Chocolate Coated Strawberry you are met with an abundance of flavour, the silky smooth milk chocolate pairs perfectly with the sweet and ever so slightly tarte whole freeze dried strawberry. 
Visit us in store or shop the range of New Farm Confectionery products made using Berry Fresh ingredients to experience the taste sensation for yourself. The range includes:
Dark Chocolate Raspberry bark