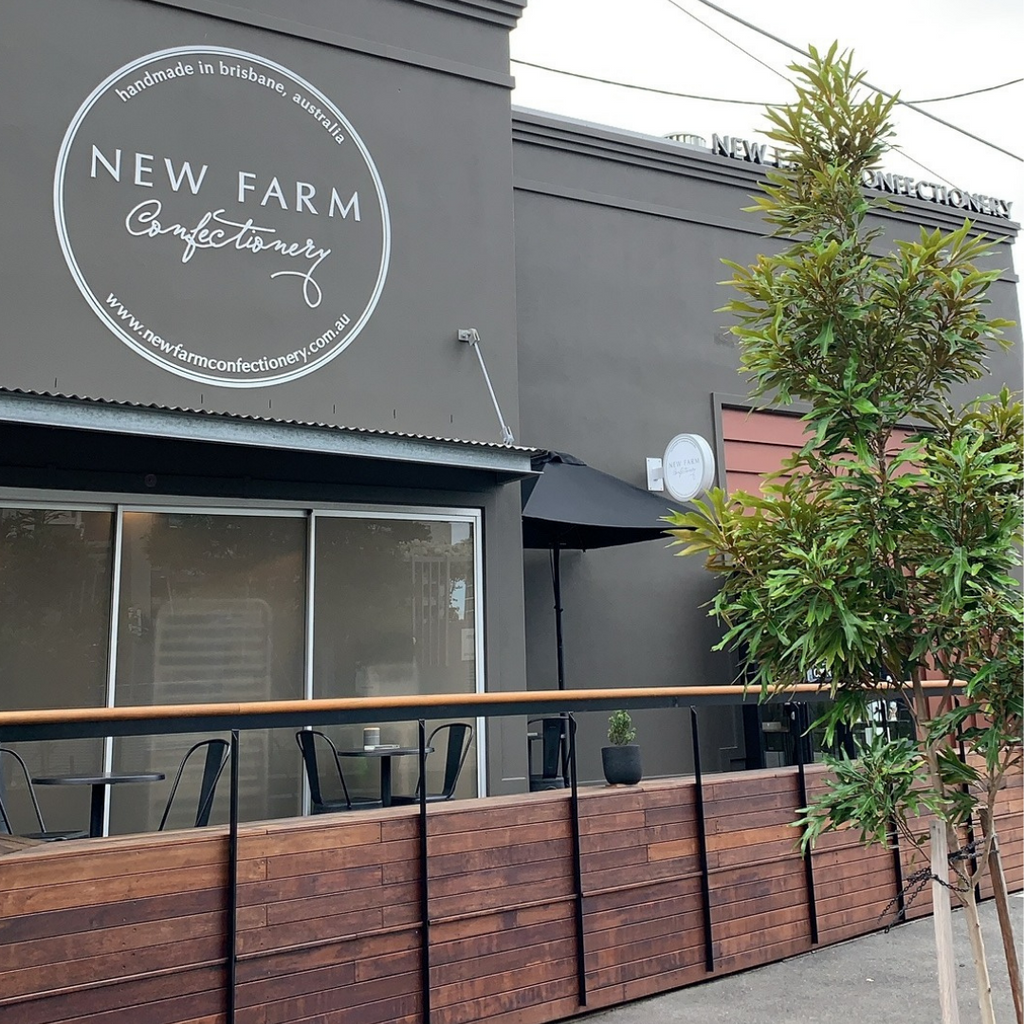 New Farm Confectionery, a place where you can get all your favourite chocolates and confectionery right here in the heart of Brisbane, Australia. Owned a operated by New Farm local Jodie Neilson, New Farm Confectionery was born while Jodie was travelling through Bordeaux, France. During her travels it became clear to her that the French people love their food and it didn't matter whether it was a three course meal or a bag of sweets, they treat all their food with reverence. With this French food philosophy in mind, and her return to Australia fast approaching, she decided that she wanted to bring her take on the beautifully handcrafted chocolate and confectionery back to Australia. 
On her return to Australia, New Farm Confectionery quickly began. From her home kitchen Jodie began creating recipes and handcrafting beautiful chocolates and confectionery, inspired by the beautiful treats she experienced in France, and with the adult audience in mind. 
Eight years later and New Farm Confectionery has a team of confectioners and chocolatiers who pride themselves on dreaming, creating and handcrafting all of the products from the Flagship store at Newstead. The team at New Farm Confectionery, led by Jodie, are proud of what they have achieved in such a short time. New Farm Confectionery also supports locally grown ingredients including The Ginger Factory and Berry Fresh.
You can visit the Newstead Flagship Store to watch all the magic happening through the viewing window or attend one of our many workshops and learn how some of our favourite products are made.